JEUDAO commercial strong alkaline water machine

1. System overview
It can produce alkaline water with PH13.0-13.5, which can be used to clean oil stains and pesticide residues on the surface of fruits and vegetables, such as bottled water, bottled water production, industrial cleaning, cosmetic production and so on.
2.System principle and innovation point description:

3.Main equipment
Equipment features: JEUDAO self-developed electrolytic cells, large flux, highly concentrated alkaline water, and long life. Each electrolyzer adopts a modular EMC power supply design with n+1 redundancy mode to ensure long-term operation. Using microcomputer control, automatic operation, connected to the water source, connected to the output, fully automatic operation after power on, the equipment can produce high PH alkaline water. Comes with over-temperature automatic cooling system. The control interface adopts touch-type design.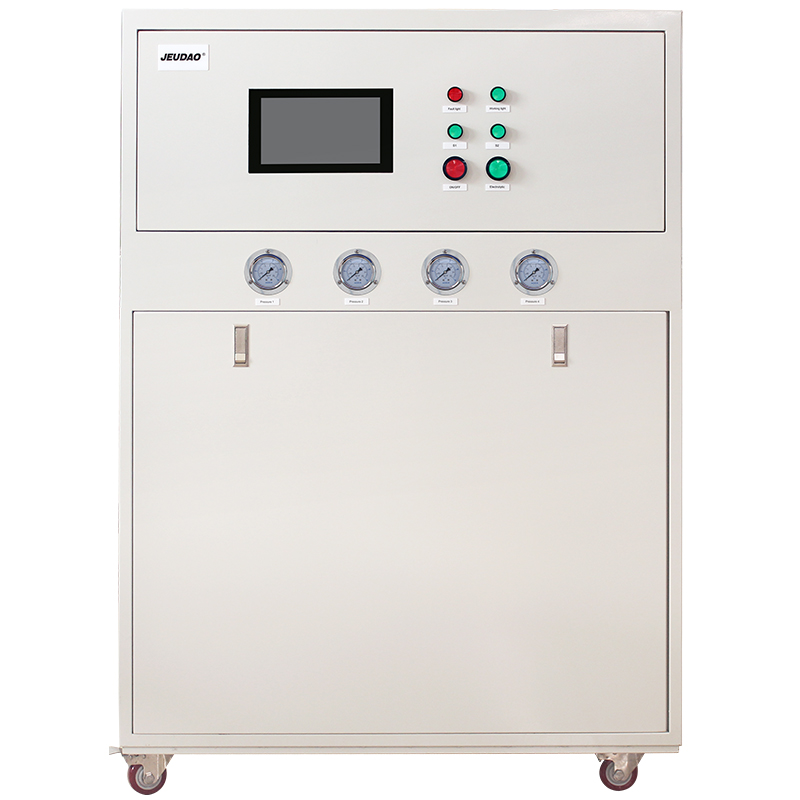 Name

Super strong alkaline water ionizer system

Water output Flow rate


1-2m3/h

Product Features

Name:pH13.5 or up super strong alkaline pH ionized water generator machine for food processing factory

Model:Optional

Out put pH:13±0.5

Out put flow Rate:1-2m3/h

Power supply:380V/50Hz,Three-phase four-wire

Rated power:12000W

Size:L2200mm*W1400mm*H2400mm

Weight 1250kg

Electrolytic cell service life ≥15000h

Requirements for PH value of input water source 6.5-7.5

TDS 60-200ppm



4.Machine qualification Certificate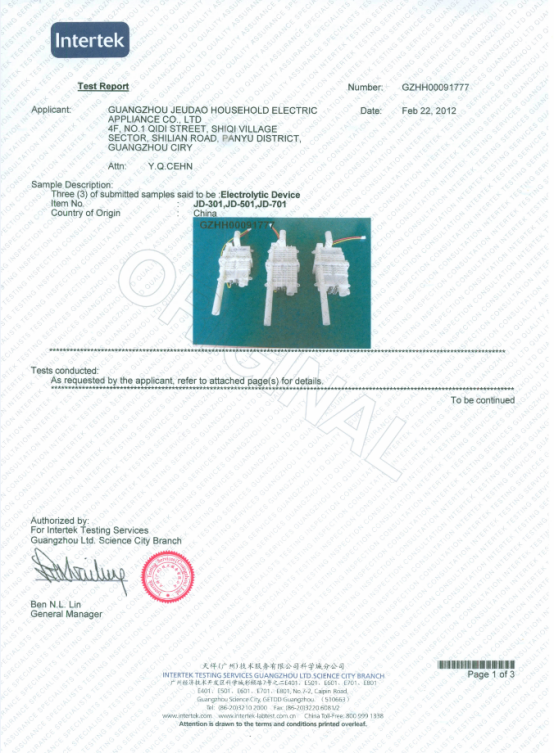 5.CE certification of electrical appliance safety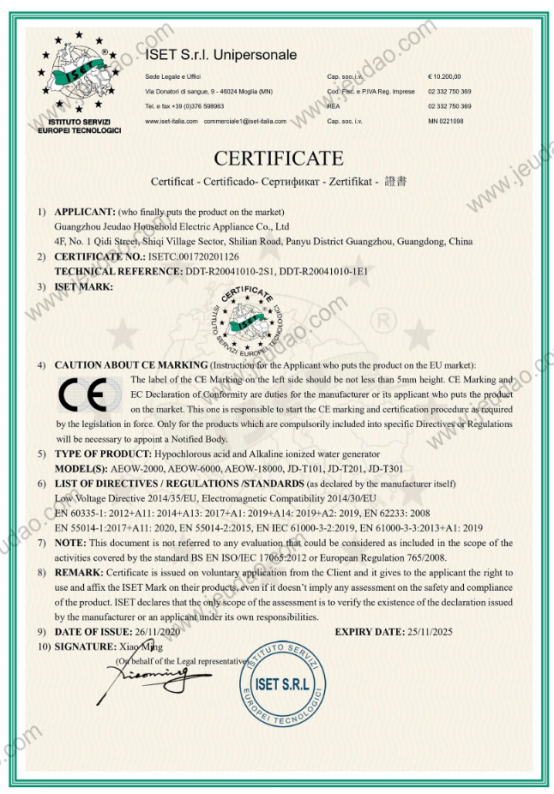 6.Japan PSE electrical safety certification